Past Webinars
View Upcoming Webinars
The How and Why of Podcasting
Monday, May 15, 12 PM EDT
Michael Carasik
I've been podcasting since 2008. In that time, the number of podcasts has gone up exponentially—and the largest single iTunes category of podcasts is "Christianity." Those of us who teach about Jews and Judaism will never catch up with them—but podcasting is now a major communications medium. Should you be podcasting?
I'll discuss my own experience as a podcaster, present some questions to think about as you decide whether or not to join me, and give you some basic tips on how to get started.

Michael Carasik teaches Biblical Hebrew at the University of Pennsylvania. He has a bachelor's degree from New College (Sarasota, Fla.), bachelor's and master's degrees in Jewish studies from Spertus College in Chicago, and a Ph.D. in Bible and the ancient Near East from Brandeis University. He is the author of Theologies of the Mind in Biblical Israel (Peter Lang), a description of the Israelite understanding of psychology as revealed in the Bible, and The Bible's Many Voices (Jewish Publication Society / University of Nebraska Press), a layman's guide to the Bible as its human authors intended it.
He is also the creator, editor, and translator of The Commentators' Bible (Jewish Publication Society / University of Nebraska Press), an English-language equivalent of the traditional Hebrew commentaries that have been used for centuries. The Genesis volume, completing the five volumes of the Pentateuch, is currently in the hands of the publishers. The series is also available electronically on the Accordance and Logos platforms.
His weekly Torah Talk podcast has been running since 2008.
Digital Platforms in the Jewish Studies Classroom
Monday, March 27, 12 PM EDT
Rachel Deblinger and Nathaniel Deutsch
This webinar will explore the possibilities of using digital tools in the Jewish Studies classroom. We will introduce the idea of a Digital Jewish Studies and discuss the benefits of using digital tools to enhance learning objectives. Then, we will offer practical advice and call attention to some common pitfalls for integrating new tools into your syllabi. Finally, we'll offer some examples that show how digital tools help your students engage with content while also learning new skills. The aim of the webinar is for all participants to feel confident developing new assignments for upcoming classes.

Rachel Deblinger is the Director of the Digital Scholarship Commons at the UCSC Library. Her work fosters Digital Humanities research and learning across campus by supporting new digital pedagogy efforts and creating opportunities for the entire campus community to develop digital skills and literacy.

Deblinger completed her doctorate in History at UCLA in 2014 and is currently writing a book manuscript titled, "Saving Our Survivors: How American Jews learned about the Holocaust" (under contract with Indiana University Press). Her research focuses on the construction of Holocaust memory in postwar America through efforts of Jewish communal organizations to aid survivors in Europe. To expand the conversation about postwar Holocaust narratives, media technology, and survivor memory, Deblinger has created an online exhibit and blog, Memories/Motifs.

Nathaniel Deutsch is a professor of History at the University of California, Santa Cruz, where he holds the Baumgarten Chair in Jewish Studies and is the Director of the Center for Jewish Studies and the Director of the Institute for Humanities Research. He is the author of a number of books including The Jewish Dark Continent: Life and Death in the Russian Pale of Settlement, which won a Jordan Schnitzer Book Award from the AJS and for which he received a Guggenheim Fellowship. Deutsch is currently writing (with Michael Casper),The Camp in the Desert: Hasidim, Hipsters, and the Gentrification of Williamsburg, Brooklyn (forthcoming, Yale University Press). He is the Principal Investigator on a three-year grant from the Koret Foundation focusing on digital Jewish Studies and is currently creating the Digital Minhag Archive, a crowd-sourced, web-based site devoted to documenting contemporary Jewish practice(s).
Slide presentation (AJS Members only; PDF format)
Download webinar (AJS Members only; MP4 format)
Jewish Music Resources for Teaching and Research
Tuesday, January 31, 12 PM EST
Judith S. Pinnolis, Amanda (Miryem-Khaye) Seigel, and Mark Slobin
This webinar invites Jewish Studies faculty to learn about Jewish music resources for curriculum development and class assignments, or to help students interested in developing projects in Jewish music. There is a wealth of media-based and text-based material available online for teaching and research in Jewish music. Due to the interdisciplinary nature of Jewish music research, resources can be difficult to locate, as they are scattered across many different library databases, archives, and subject specific websites. This webinar, which is hosted by the Association for Jewish Studies and is co-sponsored by the Jewish Music study group of the Society for Ethnomusicology and the Jewish Studies and Music Study Group of the American Musicological Society, will offer faculty a concise overview of the essential primary and secondary resources they can use to bring Jewish music into any Jewish Studies classroom.
Judith Pinnolis is Adjunct Faculty at the School of Jewish Music of Hebrew College. She served for over two decades as an academic Research Librarian at Brandeis University. She runs The Jewish Music WebCenter at http://www.jmwc.org/. Her publications include contributions to several music and general reference books including Basic Music Library, 4th ed., Encyclopedia Judaica and Reader's Guide to Judaism.
Amanda (Miryem-Khaye) Seigel is a Yiddish singer, songwriter, actor, and a research librarian in the Dorot Jewish Division, New York Public Library. Her publications include Jews in America: From New Amsterdam to the Yiddish Stage and a solo CD, Toyznt tamen=a thousand flavors.
Mark Slobin is the Winslow-Kaplan Professor of Music Emeritus at Wesleyan University and the author or editor of many books, on Afghanistan and Central Asia, eastern European Jewish music, film music, and ethnomusicology theory, two of which have received the ASCAP-Deems Taylor Award: Fiddler on the Move: Exploring the Klezmer World and Tenement Songs: Popular Music of the Jewish Immigrants. His current project is on the musical life of Detroit, 1940s-60s.
Download webinar (MP4 format)
Funding for Humanities Scholarship: Trends and Suggestions
Tuesday, December 6. 12 PM EST
Rachel Bernard, Matthew Goldfeder, and John Paul Christy
The American Council of Learned Societies (ACLS) supports scholars in the humanities and social sciences at all career stages through a range of fellowship and grant programs. In this session, ACLS program officers will discuss current trends in funding and other support for humanities scholarship, share information about ACLS's peer review processes, and offer some tips and strategies for strong applications that they've gleaned from facilitating peer review.
Rachel Bernard, PhD is a Program Officer at ACLS; Matthew Goldfeder, PhD, is Director of Fellowship Programs at ACLS; John Paul Christy is Director of Public Programs at ACLS.
Download webinar (AJS Members only; MP4 format)
Digital Marketing for Jewish Studies
Thursday, November 17, 12 PM EST
Noam Pianko

Students, faculty, and community members increasingly look to social media, websites, and digital assets to learn about courses, degree opportunities, and public events. Join us to discuss digital strategies for promoting Jewish Studies, engaging stakeholders, and creating accessible scholarship for global audiences. This webinar is for people of all skill levels and experience using social media and other digital platforms.
Noam Pianko is the Samuel N. Stroum Chair of Jewish Studies and Associate Professor in the Jackson School of International Studies. Pianko also directs the Samuel and Althea Stroum Center for Jewish Studies and serves as the Herbert and Lucy Pruzan Professor of Jewish Studies.
Download webinar (AJS Members only; MP4 format)
The Ins and Outs of Applying for Jobs across Professions
Thursday, October 27, 12 PM EST
Rona Sheramy

Applying for a job at a non-profit, foundation, publication, learned society, independent school or other such organization is a different process than submitting your portfolio for an academic position. As many PhDs explore opportunities across a range of professions, it is important to learn how to prepare a cover letter, resume (no, it's not a CV), and for an interview in a manner appropriate to the setting. Rona Sheramy will review the essentials of how to best tailor your materials, talents, and experience to different types of job opportunities. She will cover how to best address gaps in your resume (of time or particular skills), how to articulate the relevance of graduate training to various careers, and where and how to look for positions.
Rona Sheramy, PhD, is Executive Director of the Association for Jewish Studies. She sits on the Board of Directors of the National Humanities Alliance, a coalition of organizations dedicated to advancing humanities education, research, preservation, and public programs.
Download webinar (AJS Members only; MP4 format)
Everything You Always Wanted to Know about Applying for Academic Jobs but Were Afraid to Ask
Tuesday, September 27, 12 PM EST
Pamela S. Nadell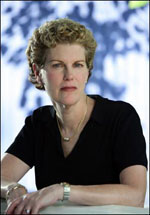 As chair of American University's Department of History for five years, AJS President Pamela Nadell negotiated numerous contingent and tenure-line hires. Here she shares her perspective on the nuts-and-bolts of applying for academic jobs. Topics covered include reading the job ad, formatting the curriculum vitae, writing a cover letter, preparing for the first-round interview, understanding the elements of the on-campus interview, and negotiating an offer.
Pamela Nadell holds the Patrick Clendenen Chair in Women's and Gender History and is Director of the Jewish Studies Program. She is the President of the Association for Jewish Studies.
Download webinar (AJS Members only; MP4 format)
Finding a Career That Fits
Tuesday, May 10, 2016, 12:00 PM EDT
Dr. Alexandra Lord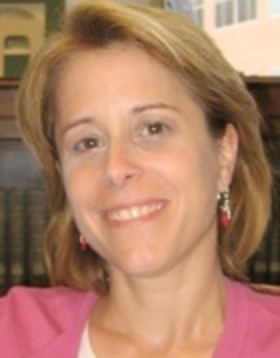 Join Alexandra Lord, PhD, Chair and Curator of the Division of Medicine and Science at the National Museum of American History; founder of the online history journal, The Ultimate History Project; and award-winning author, for a session on how to find a career which reflects your passions and skills. This practical workshop explores how to research and identify a variety of career options and, most importantly, how to market yourself to employers inside and outside the academy.
An active public historian, Lord has written successful National Historic Landmark nominations, curated exhibits on the history of medicine, and worked with the Office of the Surgeon General to provide historical briefings. Since 2004, she has run Beyond Academe, a website which educates historians about careers outside the academy and since 2012, she has run The Ultimate History Project, a website which promotes articles on popular history for the general public. She has served on committees in organizations ranging from the American Association for the History of Medicine to the Society for History in the Federal Government and she is currently the President of the National Council on Public History, the nation's largest public history organization.
Download webinar (AJS Members only; MP4 format)
A Brief Introduction to the Digital Humanities
Monday, April 18, 2016, 12:00 PM EDT
Dr. Kalani Craig

This high-level flyover will provide a brief, non-technical introduction to the digital humanities by way of four major approaches: digitization, data and text mining, spatial analysis and network analysis (we promise that by the end of the workshop, you will know what all these terms mean!). We'll look at the easiest ways to incorporate digital humanities tools into your research and teaching, and we'll introduce you to the online community that helps digital humanities researchers find collaborators, solve technical problems, and learn new approaches.
Kalani Craig is Clinical Assistant Professor in the Department of History at Indiana University—Bloomington. Her work on conflict resolution in medieval European history makes heavy use of text mining, spatial history and coding schema, and she also has an active research agenda in digital-history pedagogy. Kalani serves as the organizer for the American Historical Association's Getting Started in Digital History Workshop and is a member of the AHA's Digital History Working Group.
Resources for Getting Started in Digital Humanities
Download webinar (MP4 format)
Resources for Eastern European Jewish Studies
Thursday, October 15, 2015, 2:00 PM EDT
Dr. Zachary M. Baker
Cosponsored by the Association for Jewish Studies and the Association for Slavic, East European, and Eurasian Studies

This webinar will present an overview of online resources relating to Eastern European Jewish Studies: Religion, History, Culture, and Demography. The periods covered range from the Polish-Lithuanian Commonwealth, before the Partitions, to the post-Soviet era; the geographical scope encompasses the domains of Eastern Ashkenaz: Poland, the Baltics, Belarus, Ukraine, Russia, Romania, Moldova, Slovakia, and Hungary. Most but not all resources covered in the webinar have English-language home pages.
Zachary M. Baker is Assistant University Librarian for Collection Development - Humanities & Social Sciences and Reinhard Family Curator of Judaica and Hebraic a Collections at Stanford University Libraries.
Download webinar (AJS Members only; MP4 format)
Fundraising for Jewish Studies: Insights from the Academic and Foundation World
Friday, October 29, 2010
Center for Jewish History
Features a conversation between David Ruderman, Joseph Meyerhoff Professor of Modern Jewish History and the Ella Darivoff Director of the Center for Advanced Judaic Studies at the University of Pennsylvania, and Judith Ginsberg, Executive Director of the Nash Family Foundation and former program officer at the National Endowment for the Humanities. The session is moderated by Michael Glickman, Chief Administrative Officer of the Center for Jewish History and head of the Center's development initiatives. The discussion considers how to cultivate support for specific projects and events, as well as how to involve donors and foundations in the long-term vision and aspirations of your program and institution. The session also explores how fundraising for Jewish Studies has changed over the past few years, and ways in which Jewish Studies programs can best communicate their goals and activities in these new economic times.
View webinar (Flash player required)
Careers Outside of Academia for the Jewish Studies Scholar
Friday, November 20, 2009
Center for Jewish History
This event consisted of a structured discussion among four distinguished panelists: Dr. Jonathan Brent, Executive Director of the YIVO Institute for Jewish Research and Visiting Professor of History and Literature at Bard College; Dr. Nina Goodman, Coordinator of Academic Support at the Abraham Joshua Heschel Lower School; Dr. Felicia Herman, Executive Director of the Natan Fund; and Dr. Jacob Wisse, Director of the Yeshiva University Museum and Associate Professor of Art History at Stern College. Careers outside of Academia was moderated by Dr. Rona Sheramy, Executive Director of the Association for Jewish Studies.

Over the course of the session, the panelists discussed job opportunities in the non-profit world, including foundations, academic publishing, Jewish education, archives, and museums. They also discussed how best to seek and apply for non-academic positions, as well as how to maintain a research agenda.
View webinar (Flash player required)
Preparing for the Job Market: A Behind-the-Scenes Look at the Academic Hiring Process
Friday, October 23 2009
Center for Jewish History
Preparing for the Job Market is a structured discussion among three distinguished panelists: Dr. Judith Hauptman from the Talmud and Rabbinics Department at the Jewish Theological Seminary, Dr. Yael Zerubavel from the Jewish Studies and History Departments at Rutgers University, and Dr. Hartley Lachter from the Religion Studies Department at Muhlenberg College. The panel is moderated by Dr. Jeffrey Shandler, professor of Jewish Studies at Rutgers University. Over the course of the session, the panelists address the hiring process from both sides of the table: providing tips on how best to present oneself to an academic search panel as well as a "behind-the-scenes" look at how different academic departments approach the hiring process. The panelists also address the vital elements of an academic job application, from cover letters and CVs to in-person interviews, from the perspectives of their varied institutions and departments.
View webinar (Flash player required)