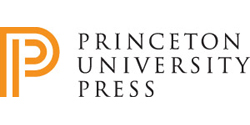 Princeton University Press is a leading independent publisher of trade and scholarly books with a distinguished list in Jewish Studies. The Press brings influential voices and ideas to the world stage through their academic scholarship, advancing the frontiers of scholarly knowledge and promoting the human conversation.
Congratulations 2021 Jordan Schnitzer Book Award Winner! In the category of Medieval and Early Modern Jewish History and Culture: The Promise and Peril of Credit: What a Forgotten Legend about Jews and Finance Tells Us about the Making of European Commercial Society by Francesca Trivellato
Please visit our AJS web page to view new publications and meet our acquisitions editor. Conference orders will receive 30% off on print editions sitewide with coupon code AJS21.
This offer expires 1/31/22.
---
Spotlight on Books