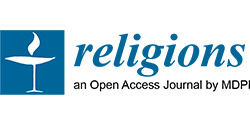 Religions (ISSN 2077-1444) is an international, interdisciplinary, peer-reviewed, open access journal on religions and theology, published monthly online by MDPI. Religions is indexed within Scopus, AHCI (Web of Science, CiteScore: Q1 in Religious Studies), ATLA Religion Database, Religious and Theological Abstracts, and many other databases.
Our aim is to serve the interests of a wide range of thoughtful readers and academic scholars of religion, as well as theologians, philosophers, social scientists, anthropologists, psychologists, neuroscientists, and others interested in the multidisciplinary study of religions.
For more information, please visit: https://www.mdpi.com/journal/religions.