[AJS Conference Workshop] How to Write an Proposal for a Panel or Session
How to Write a Proposal for a Conference Panel or Session
Wednesday, February 24, 2:00 PM EST
Gregg Gardner and Sarah Imhoff
Moderated by Robin Judd
Join AJS Conference Division Chairs Gregg Gardner (Jewish History and Culture in Antiquity) and Sarah Imhoff (Modern Jewish History in the Americas) for an in-depth workshop about best practices and pitfalls in writing conference panel and other session abstracts. Includes walking through sample abstracts and Q&A.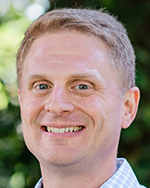 Dr. Gregg E. Gardner is Associate Professor and the Diamond Chair in Jewish Law and Ethics in the Department of Classical, Near Eastern, and Religious Studies at the University of British Columbia. He holds a Ph.D. in Religion from Princeton University and has held fellowships at Harvard, Brown, and the University of Pennsylvania. His research focuses on Judaism in late antiquity and classical rabbinic literature, with a special interest in material culture. Gardner is the author of The Origins of Organized Charity in Rabbinic Judaism (Cambridge University Press, 2015) and co-editor of Antiquity in Antiquity: Jewish and Christian Pasts in the Greco-Roman World (Mohr Siebeck, 2008). For more, please visit here – https://gregggardner.academia.edu/
Gregg is the AJS Division Co-Chair for Jewish History and Culture in Antiquity.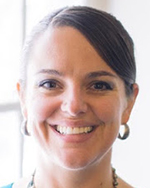 Sarah Imhoff is Associate Professor in the Department of Religious Studies and the Borns Jewish Studies Program at Indiana University. She writes about religion and the body with a particular interest in gender, sexuality, and American Judaism. She has published widely in these areas, including the role of DNA and genetic discourse in constructions of Jewishness, race and Jewishness in American contexts, and the history of the field of Religious Studies, especially in its relation to US law. Her first book, Masculinity and the Making of American Judaism (Indiana University Press, 2017), explored the ways that the categories of gender and "good" religion shaped each other in the early twentieth-century United States. Her forthcoming book, The Lives of Jessie Sampter: Queer, Disabled, Zionist (Duke University Press) considers the question of what it means when our embodied lives do not match our religious and political ideals. She and Susannah Heschel are currently at work on another book project about women and Jewish Studies (Princeton University Press). She serves as co-editor and co-founder of the journal American Religion.
Sarah is the AJS Division Co-Chair for Modern Jewish History in the Americas.