Apr 14, 2022, 17:30 PM by Karin Kugel
From AJS President Robin Judd
Dear Colleagues,
While it is natural to associate the AJS with its annual conference, the AJS is involved in many different efforts to provide more services for our members, ensure a high level of organizational responsibility and governance, and engage with new communities within Jewish Studies. We wanted to share with you some of our recent initiatives and encourage you to be in touch with AJS leadership and staff with any concerns, questions, or comments you might have.
Accountability and Transparency
As you might remember, the first strategic priority of our 2019 strategic plan (more on that below) was to "Increase Organizational Transparency and Improve AJS Board Accessibility." In the last several months, we have:
1. Posted Board minutes on the AJS website and created an expectation across the organization that all task forces and committees record minutes and share those minutes, which are filed in a central location, with the board leadership.

2. Revised the 'Resolution on Committees' and the 'Statement on Board Roles and Responsibilities' and created an exit survey for Board members rotating off the Board

3. Undergone a financial literacy training during the December 2021 Board meeting with the AJS's accounting firm Schall & Ashenfarb

4. Changed the process of committee chair selection; the Board now will approve the selection of all committee and task force chairs.
Membership
The second strategic priority of our 2019 strategic plan was to "Create an Informed, Active, and Diversified Membership." We have:
1.Opened a call to members to serve on committees and task forces, with over 40 members volunteering to serve in some capacity

2. Acted on the recommendation of the former Diversity, Equity, & Inclusion (DEI) task force to launch the Scholars of Color Fellowship, created a selection committee for that fellowship, and created a standing DEI committee and appointed a committee chair

3. Launched Disability Studies as a wildcard (2021) and pilot (2022) division

4. Introduced a number of important accommodations to our conference in order to make it more accessible to more members

5. Begun to plan for a survey of our membership, with an eye toward data collection to help shape our next strategic planning process
Intellectual Engagement
The third strategic priority of our 2019 strategic plan was to "Diversify the AJS's Intellectual Engagement with the Public and with Other Scholarly Organizations." The AJS Program committee has launched a new program, "AJS Conversations," which offers opportunities for individuals who were unable to attend the 2021 Annual Conference to present their work. It has established a partnership with the Association for Jewish Libraries, will be participating in the American Council of Learned Societies Intention Foundry, and has reached out to several Jewish Studies learned societies to discuss possible programming.
Planning and Clarity of Vision
Like our predecessors, as we've been conducting our work, we have continuously looked to the mission of the organization to drive our priorities and to our values to help inform how we translate those goals into action. In March, the Board reviewed the extant strategic plan and evaluated a number of the programs launched by the organization that were intended to meet the goals of the 2019 plan. The Board agreed to extend the strategic plan by one year and to begin a formal discussion of the strategic planning process at our Board meeting in June.
I hope that you will feel comfortable reaching out to me, AJS leaders, and the AJS staff with your hopes for—and concerns about—the organization as we move towards spring and summer. Thank you for your continued support of the organization. I look forward to working with you.
Warmly,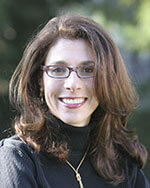 Robin Judd
judd.18@osu.edu
President