Adventures in Jewish Studies
The Association for Jewish Studies Podcast
Season 2, Episode 6: Camp!
Since the 1920s, American Jewish kids have spent many summers at Jewish summer camp. But how and why did sleepaway camp become such a staple of American Jewish life? In this episode we explore the history of American Jewish summer camp and its promise of providing an immersive Jewish experience.
Episode Guests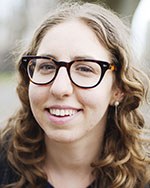 Sandra Fox
Sandra Fox is a historian of American Jewry, youth, and Yiddish culture. A Jim Joseph Postdoctoral Fellow in education and religion at Stanford University, her book-in-progress research considers the lived experience and intergenerational tension in postwar American Jewish summer camps. She is also the founder and executive producer of Vaybertaytsh: A Feminist Podcast in Yiddish, and serves as a peer review editor at In geveb: A Journal of Yiddish Studies.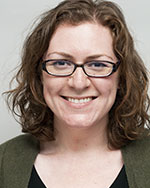 Nicole Samuel
Nicole Samuel is Associate Research Scientist at the Cohen Center for Modern Jewish Studies at Brandeis University. She is the co-author of a variety of publications, including Advancing Jewish Retreating and Innovating JCCs. Her work focuses on Jewish institutions and their role in supporting Jewish life and community. She has conducted several studies of Jewish life and Israel education at overnight camp with her colleague Amy L. Sales, including Limud by the Lake Revisited: Growth and Change at Jewish Summer Camp. Currently, she is the lead investigator on the evaluation of Hillel International's Springboard Fellowship. She received her MA in Near Eastern and Judaic Studies and Women's Studies from Brandeis University, concentrating in Contemporary Jewish Life, and earned a BA in History magna cum laude from American University in Washington, DC.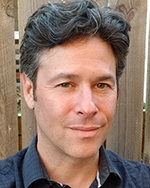 Jeremy Shere, PhD
Jeremy Shere, PhD, is a podcast producer based in Bloomington, Indiana. Jeremy earned his doctorate in English Literature and Jewish Studies from Indiana University. He is currently the producer of the Frankely Judaic podcast for the Jewish Studies program at the University of Michigan.
Listen now
Preview the Camp! Episode
Podcast Archive
Adventures in Jewish Studies Masthead
Executive Producer: Warren Hoffman, PhD
Producers: Avishay Artsy and Erin Phillips