AJS Webinars
Please join us for our lunchtime webinar series, a new benefit of AJS membership. All you need is a computer and a phone or speakers. Webinars cover a range of professional development, research, and teaching topics and are open to all AJS members. Pre-registration is required.
Webinars are archived on our website and available by logging in to your MyAJS account. We will be adding more events to the webinar line-up; follow us on Facebook and Twitter for the latest updates.
Don't see a topic here that you would like to learn more about? Let us know! Email us at ajs@associationforjewishstudies.org.

---
How to Write and Submit a Successful Book Proposal
Tuesday October 24, 1 PM EDT
Jennifer Hammer, NYU Press
Looking to publish your dissertation, but not sure of the next steps? This webinar will cover the basics on developing a book proposal, revising from a dissertation to book project and positioning the work for your audiences, and determining which publishers to approach.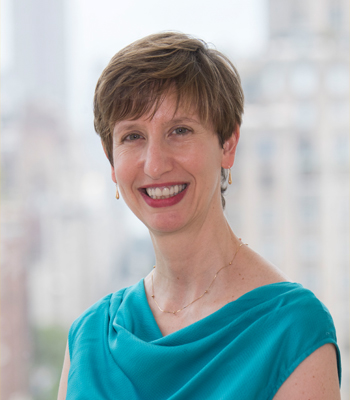 Jennifer Hammer is Senior Editor at New York University Press. She joined the Press in 1992 as an intern directly out of college, and has continued her trajectory within the acquisitions editorial department over the past 2+ decades. Jennifer received a BA from Wesleyan University (Middletown, CT) in philosophy (Phi Beta Kappa) and an MA in gender studies and feminist theory from The New School for Social Research. She acquires books in religion, anthropology, and psychology.
---
How to Create Awesome Public Programs
Monday November 20, 3 PM EST
Warren Hoffman, Association for Jewish Studies
Do you run public programs for your department or university? Are you struggling to find an audience? Not getting the results you want? Join AJS's Executive Director, Warren Hoffman, for a tour through the "can't miss" steps in designing successful public programs. From how to choose the right thematic topic to how to correctly price and market your event, this webinar will give you all the tools you need to improve your public program work.
Warren Hoffman is the new Executive Director of the Association for Jewish Studies. He spent over ten years in the public programming world creating everything from the Philadelphia Seder, a multicultural arts and culture celebration of Passover to the Philadelphia Jewish Music Festival to major programs with some of the theater world's biggest names. He has consulted for a number of arts and culture organizations around the country on public programs and loves to be in a packed house with engaged audience members.
Tuesday November 28, 3 PM EST
Carolyn Starman Hessel and Naomi Firestone-Teeter, Jewish Book Council
Congratulations! You've published a book, but now you're trying to figure out how to get PR for it. Join Carolyn Starman Hessel, Executive Director Emeritus, and Naomi Firestone-Teeter, Executive Director, from the Jewish Book Council, who will provide strategies and tips to successfully find an audience for your books and pitch media outlets.