[In-Person Public Talk] How to Read Biblical Narrative
In-Person Public Talk, April 19, 7:00 p.m.
Douglass Student Center, 100 George Street, New Brunswick
World-renowned biblical scholar Robert Alter, Professor Emeritus of Hebrew and Comparative Literature at UC Berkeley, will present a talk on the highly sophisticated narrative art of the Hebrew Bible, shedding light on a variety of distinctive conventions and techniques that are unlike what is found in other narrative traditions. Offering an introduction to these narrative procedures, he will pay special attention to the use of repetition as a way of better appreciating the artistry of the Hebrew stories. Alter published an English translation of the complete Hebrew Bible in 2018, a magnificent capstone to a lifetime of distinguished scholarship and winner of the PEN Center Literary Award for Translation. Free and open to the public, this talk is presented by the Allen and Joan Bildner Center for the Study of Jewish Life at Rutgers University. Light refreshments will be served following the talk. Advance registration required on the Bildner Center website: BildnerCenter.Rutgers.edu.
https://bildnercenter.rutgers.edu/events/upcoming-events/icalrepeat.detail/2023/04/19/110/-/how-to-read-biblical-narrative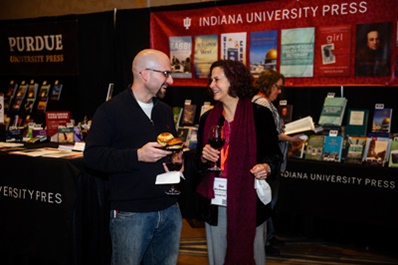 CFPs & Events in Jewish Studies