Adventures in Jewish Studies
The Association for Jewish Studies Podcast
The Adventures in Jewish Studies podcast was created to fulfill the AJS mission of fostering greater understanding of Jewish Studies scholarship among the wider public. Podcast episodes are designed take listeners on exciting journeys while exploring a wide range of topics, from the contemporary to the ancient, in ways that are informative, engaging, and fun.
Launched in 2018, the Adventures in Jewish Studies series produces five episodes annually. Each episode features the voices of AJS members as they share their expertise and research with listeners.
This podcast is generously supported by The Salo W. and Jeannette M. Baron Foundation and the Diane and Guilford Glazer Foundation.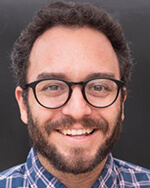 Avishay Artsy
Avishay Artsy is an audio and print journalist based in Los Angeles and a senior producer of Vox's daily news explainer podcast Today, Explained. He also hosted and produced the podcast Works In Progress at the UCLA School of the Arts and Architecture, and produced Design and Architecture at KCRW. His writing has appeared in the Jewish Journal, The Forward, Tablet, JTA, and other publications and news outlets. His audio stories have appeared on NPR's Marketplace, KQED's The California Report, WHYY's The Pulse, PRI's The World, Studio 360 and other outlets. He is also an adjunct professor at the USC Annenberg School for Communication and Journalism.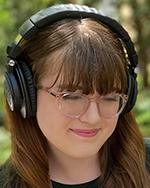 Erin Phillips
Erin Phillips is an audio producer, communications professional, and Jewish educator from Alexandria, Virginia. She has a BA in Social Innovation and Enterprise from George Mason University. Erin has produced thought-provoking stories for popular shows like Out There and the Duolingo English podcast, as well as local community radio.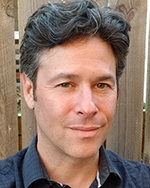 Jeremy Shere, PhD
Jeremy Shere, PhD, is a podcast producer based in Bloomington, Indiana. Jeremy earned his doctorate in English Literature and Jewish Studies from Indiana University. He is currently the producer of the Frankely Judaic podcast for the Jewish Studies program at the University of Michigan.
Adventures in Jewish Studies Masthead
Executive Producer: Warren Hoffman, PhD
Producers: Avishay Artsy and Erin Phillips